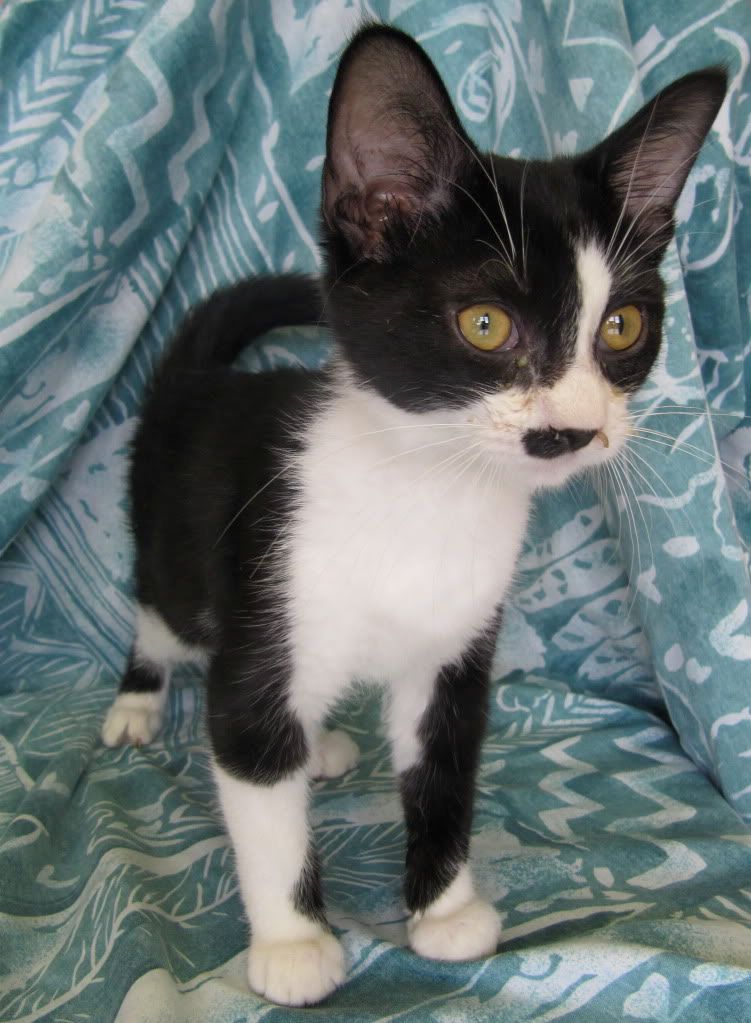 Twister: 
Rescued
 August 3rd and
 Adopted August 
9th
. Twister and his siblings were going to be 
euthanized
 because of an upper respiratory tract infection. Although he is still overcoming the respiratory infection they were kind enough to look over that. It wonderful to see our efforts put into saving Twister and his siblings turn into success. Twister will be enjoying the rest of his life in his new home, and right now an only child. He still has to finish his course of antibiotics. We will be getting him neutered August 
26th
, once he has fully overcome his respiratory infection (hopefully).